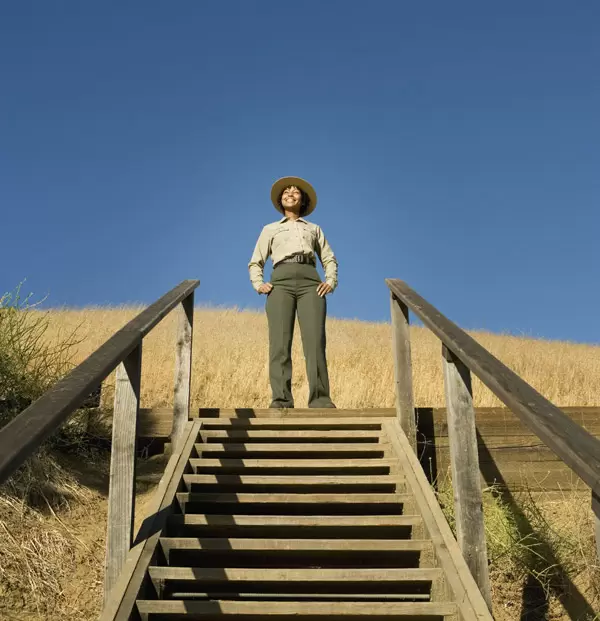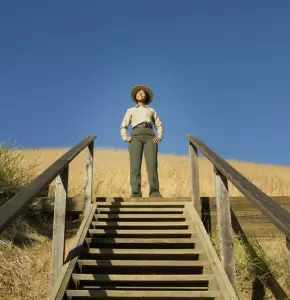 A wildlife officer, or fish and game warden, patrols parks and wildlife refuges to prevent fish and game law violations. While in some ways similar to park rangers, fish and game wardens focus on enforcing and laws that prevent harm to wild populations. They also help hunters stay safe.
What Does a Wildlife Officer Do?
Wildlife offers patrol areas to enforce game, fish, and boating laws. When they find prohibited activity, they issue warnings or citations, and determine how to dispose of illegally obtained fish and game. They may need to patrol backcountry areas by boat, plane, horse, or foot. Serious cases may necessitate serving a warrant, or even making an arrest. In these cases, fish and game wardens may need to collect and present evidence to a court. Wildlife officers are occasionally involved in undercover operations to expose illegal hunting and fishing operations.
Wildlife officers also help protect people by investigating hunting accidents and participating in search-and-rescue operations. They protect property by looking into reports of damage by wildlife. They also manage hunter education programs, and sometimes conduct these programs off-site by speaking at local schools, hunting and fishing clubs, and nature clubs.
By enforcing hunting and fishing regulations, they help protect fish and game populations and keep them at healthy levels. They also help implement wildlife management programs and conduct research by inventorying animals and their habitats, and reporting on their conditions. Their work helps protect and preserve wildlife for future generations, and maintain the integrity of the earth's ecosystems. Wildlife officers also help people enjoy the outdoors while staying safe.
Where Does a Wildlife Officer Work?
Most wildlife officers work for state and federal wildlife agencies, parks, and conservation agencies. Wildlife officers spend most of their time working outdoors in all kinds of weather, where they are exposed to mosquitoes and other pests. They may need to traverse rough terrain by foot, boat, horse, or all-terrain vehicle.
As with any other law enforcement career, being a wildlife officer can be dangerous. Wardens patrol alone, often in remote locations with minimal backup. They usually carry a firearm for protection. They may encounter hostile or dangerous individuals, and there's a risk of injury from aggressive animals. Wildlife officers may be required to work evening, weekend, and holiday shifts.
While employed nationwide, California, New York, Wisconsin, and the Southern states tend to hire greater numbers of fish and game wardens.
<!- mfunc search_btn -> <!- /mfunc search_btn ->
What Is the Average Wildlife Officer Salary?
According to the BLS, wildlife officers, who fall under the broader BLS category of forest and conservation workers, earned a median salary of $30,640 as of May 2020.*
Wildlife Officer Jobs
Recent Wildlife Officer Job Listings
Use the search box below to find all the wildlife official job listings in our job board.
Wildlife officer jobs focus on protecting and conserving wildlife and ecological resources, particularly in forests and rangelands. Duties vary significantly from job to job, but the following list includes typical job duties one might encounter as a wildlife officer:
First response to natural or manmade threats to forest areas
Combat forest fires
Perform search and rescue missions on foot, land vehicle, snowmobile, and by air
Patrolling forest areas on foot or in vehicles, snowmobiles and by air
Ensure that visitors to the area have the supplies and skills required to be in the area
Ensure that visitors to the area comply with state laws in regards to hunting, fishing and camping
Enforce state and federal laws in regard to hunting, fishing, and camping
Educates the public on a variety of conservation issues
Create and facilitate wildlife safety and conservation programs
Hire and train volunteer staff
Provide wildlife services, consultancy and information to landowners other stakeholders
Assist with state lands management
Inspect sites for environmental field reports
Work in remote locations in all weather conditions
Process wildlife specimens and samples as non-invasively as possible
Map migration patterns, habitats, and predator/prey movements via GIS or tracking
Perform maintenance and construction activities on facilities and equipment
Senior wildlife officers may have the opportunity to become a team lead or captain at some point in their career. Some of the additional tasks that accompany this senior position are:
Manage and deploy personnel for wildlife-human emergencies or alert situations
Schedule a personnel rotation that best utilizes the organization's resources while ensuring safety and protection of visitors and wildlife
Create and enforce policy that regulates visitors to certain areas
Create and facilitate safety programs to protect humans and wildlife
Note staffing and funding shortfalls and work to address them equitably
Provide consultancy and advocacy to local landowners and other stakeholders
Consult with policymakers regarding regulations which may impact a region's wildlife
Oversee site inspections and environmental reporting
Deploy teams to remote locations in all weather conditions with appropriate training and resources
Assess and report on changes in wildlife or habitat
What Is the Job Demand for Wildlife Officers?
BLS projects that the job demand for wildlife officers is projected to decline about 8 percent between 2020 and 2030.*
What Wildlife Officer Careers Are Available?
Some wildlife officers may advance to become trainers who create training materials, conduct classes, and run training programs for new recruits. They may also become administrators who manage other workers.
<!- mfunc search_btn -> <!- /mfunc search_btn ->
How Do I Get a Wildlife Officer Degree?
An associate's degree or high school diploma is sufficient for many entry-level wildlife officer positions. However, many positions do require a bachelor's degree in wildlife management, range management, biology, zoology, or related areas. According to a BLS survey, the vast majority of fish and game wardens hold bachelor's degrees.
Once hired, new recruits may attend specialized training to prepare them for their duties, which includes staying safe while on patrol. Training may also include physical conditioning, since wildlife officers need to be in good physical condition.

Related Degree Options for Wildlife Officers
<!- /mfunc search_box_body ->
What Kind of Societies and Professional Organizations Do Wildlife Officers Have?
Aspiring wildlife officers can look to the following sites for guidance:
U.S. Fish and Wildlife Service - This bureau within the Federal Government's Department of the Interior ensures that all wildlife laws and restoration projects are being properly enforced and executed. They are not only a great resource for current wildlife laws, but also a source of Federal employment.
U.S. National Parks Service - This bureau within the Federal Government's Department of the Interior protects the U.S.'s national parks and the wildlife within them. They are a fantastic source of information about domestic wildlife, great resource for volunteer and internship opportunities, and a possible source of employment.
The Wildlife Society - This non-profit conservation society provides Wildlife Biologists with free information and meetings to ensure that professionals are always up-to-date on the latest findings. They also provide internships to those who wish to become Wildlife Biologists.
Zoological Association of America - This non-profit organization propagates current information about best practices in zoological fields and ethical conversations that are continually arising in the field.
*2020 US Bureau of Labor Statistics salary figures and job growth projections for forest and conservation workers reflect national data not school-specific information. Conditions in your area may vary. Data accessed September 2021.