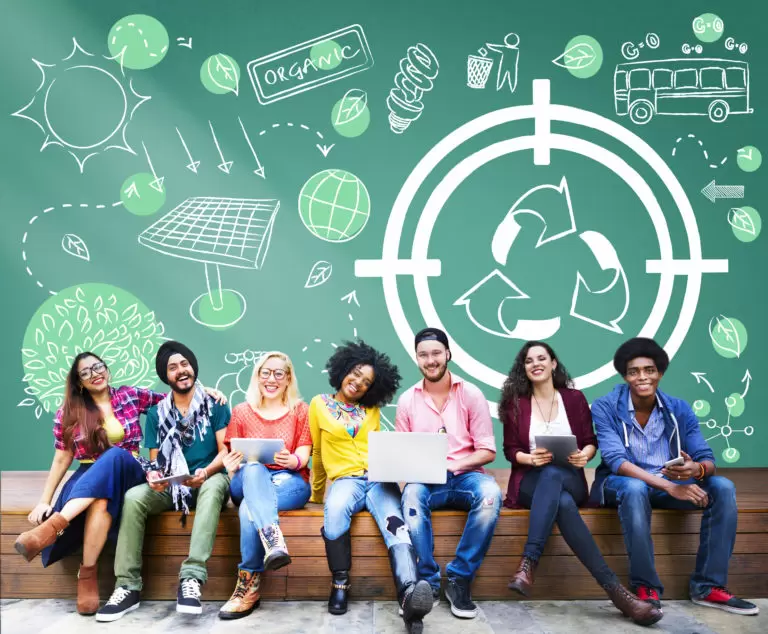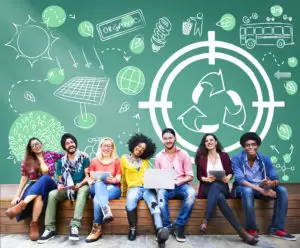 A Sustainability Specialist is responsible for encouraging organizations to think about and implement sustainability issues company-wide.
What Does a Sustainability Specialist Do?
Sustainability Specialists are now a vital part of a business organization and planning due to their potential for considerable cost savings and vital link between organization and regulation. They are active in areas such as corporate branding, marketing, public and community outreach, project implementation, procurement, business ethics and policy on the corporate side, and project design, marketing, outreach, branding and public perception on the public side. They work alongside such professionals as Sustainability Program Coordinators in aiding program implementation and may report directly to senior management or Sustainability Directors. In some cases, they are expected to act as consultants for raw materials for packaging, encourage actions on waste reduction and in some cases - organize corporate away days.
Their role is largely a practical one, looking at methods of encouraging sustainability at all levels of the business. They are expected to foster a positive image about the business in the public eye and internally, encouraging sustainability thinking in the employee base at all levels and (ideally) to examine ways of cost-saving while promoting such green credentials. In some cases, they may be responsible for implementing policy based on industry regulation or state or Federal laws.
They need good people skills as they will communicate with a variety of different stakeholders every day. It's important they have a good background in understanding environmental issues and may be expected to communicate this in layman's terms to different audiences including the vital business skills. It's vital they keep up with regulation and law and will spend a lot of time in offices reading reports.
Where Does a Sustainability Specialist Work?
BLS does not presently hold data for Sustainability Specialists but the information is likely to mirror that of Management Analysts or Management Consultants. For this area, BLS reports that the majority of employees (30%) worked for professional, scientific and technical consulting services, usually as a third-party enterprise, advising businesses and government bodies on how to move to sustainable practice in line with regulation and law.
The second highest number of employees working in this type of role was self-employment with 17% of the employee numbers. They work on a consultancy basis, typically alone rather than for a consultancy firm, and may work on exclusively for one business, helping them move towards a sustainable future.
A further 17& worked in government jobs including local, state and Federal. Government is required to lead by example, especially when sustainability includes cost savings to taxpayers. With energy from sustainable sources dropping in price, changes are even more important.
11% work in finance and insurance, one of the biggest industries in the world, that are always looking to cut costs. We can always expect this area of business to recognize trends as being financially viable and move to early adoption.
5% work in private industry in business management roles, acting as a liaison between directors and senior decision makers, and low-level management and employees.
RELATED: What is Sustainability?
<!- mfunc search_btn -> <!- /mfunc search_btn ->
What Is the Average Sustainability Specialist Salary?
Sustainability specialists, who fall under the broader BLS category of environmental scientists and specialists, earned a median salary of $73,230 as of May 2020. The top 10% earned more than $129,450, while the lowest 10% earned about $42,960 during this time.*
Sustainability Specialist Jobs & Job Description
Recent Sustainability Specialist Job Listings
Use the search box below to find all the sustainability specialist job listings in our job board.
What Is the Job Demand for Sustainability Specialists?
Job demand for sustainability specialists and other environmental scientists and specialists is projected to increase by 8 percent between 2020 and 2030.* Management Analysts are required to help organizations in all sectors deal with some of the big corporate decisions that can affect their future profitability. One of these areas is sustainability.
What Are the Education Requirements to Become a Sustainability Specialist?
High school students require proficiency in many areas including math for the business analytics aspect, English language for communication, biology and chemistry for understanding and explaining the science behind sustainability, geography for understanding the environmental impact of commerce and industry, and IT skills to use new media, electronic reports, graphs and presentations for public or corporate talks. These subjects will provide enough of a range of skills, talents and education to enter a suitable career as a Sustainability Specialist.
Typical degree choices for this type of career include Sustainability and Environmental Studies although those with a background in environmental sciences will bring expertise typically lacking in more business-oriented studies. Students who choose the science option should consider supporting minors and electives in business, law and policy. Students who wish to get more involved with the business and regulation side of this should opt for a Sustainability and Compliance MBA or Environmental Planning & Design
A postgraduate qualification is not required in most cases although government jobs may seek those with MBAs in the relevant area and deeper knowledge of environmental science. A doctorate is certainly not required; these are set up to allow a career in academia. This job, where science is handled, is applied and practical.
Sustainability Specialist - Related Degrees
<!- mfunc search_box_body ->
<!- /mfunc search_box_body ->
What Kind of Societies and Professional Organizations Do Sustainability Specialists Have?
The growing importance of sustainability means that a number of professional organizations are forming to meet the challenge for the future.
Sustainability Management Association: This new organization (created in 2012) links industry and commerce with sustainability and government professionals offering certification for quality standards
Ceres: This is a global non-profit organization whose remit is to examine sustainability problems facing businesses. They are advocates for helping industry and commerce change from within, providing resources and information sharing
*2020 US Bureau of Labor Statistics salary figures and job growth projections for environmental scientists and specialists reflect national data not school-specific information. Conditions in your area may vary. Data accessed September 2021.
<!- mfunc search_btn -> <!- /mfunc search_btn ->