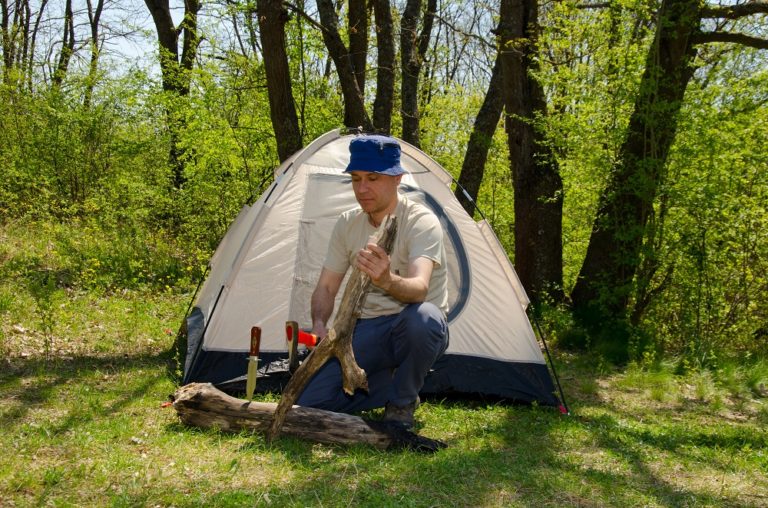 Camp Counselors work at summer camps, fulfilling a range of organizational and event activities.
What Does a Camp Counselor Do?
Working at a summer camp is one of the most fulfilling activities anybody can experience in a seasonal job. Summer camps are one of the great American traditions where children, teenagers and young adults can spend time learning skills and grow as a person. The role of the camp counselor is to be one of the public faces of the camp for the people attending. Their daily tasks include organizing events and activities, the administration for events outside of the camp, filling in paperwork, and providing guidance and help in fulfilling those activities. The ultimate role is to engage camp attendees with the events and with each other, encouraging them to work together, make friends and improve life skills.
However, their role is also to be an authority figure as well as a facilitator. They need to be there in the result of problems, difficulties or crisis. They offer ethical guidance, emotional support and ensure that everybody follows camp rules. This is where the second part of their role is important - that of a counselor. They are responsible for the safety and health of everyone at the camp, especially and including the attendees. Their working hours can be around the clock, but only during the summer season. It is difficult to make a career of this role as the jobs are only available for part of the year.
They will spend their working day mixing their time between indoor office activities carrying out activities such as planning, and outdoor activities such as overseeing activities.
Where Does a Camp Counselor Work?
Camp Counselor is a specific job type within the general category of Recreation worker. According to 2015 statistics, 30% of all recreation workers were employed in local government. This may have included some counselors for those directly run, organized or funded by local government. These are few in number, but there expect some outlets and openings for those seeking employment as a camp counselor.
14% were employed by religious organizations. These groups and their affiliates run a large number of summer and other camps across the US, so this role will also include some openings for camp counselors.
11% work in arts organizations, leisure and tourism, recreation and entertainment. Although this is a small proportion of all recreation workers, it is likely to make up the bulk of camp counselors employment opportunities.
<!- mfunc search_btn -> <!- /mfunc search_btn ->
What Is the Average Camp Counselor Salary?
According to data in May 2020 from the BLS, the average salary for recreation workers is $28,440. The lowest 10% earned around $19,510 whereas the highest 10% of earners claimed a salary of $46,510. The highest paying roles were reserved for those with the most experience and responsibility.*
Camp Counselor Jobs & Job Description
Recent Environmental Camp Counselor Job Listings
Use the search box below to find all the camp counseling job listings in our job board.
Camp counselor positions may vary slightly based on the type of camp (e.g., day camp versus overnight camps, age of campers, etc.), but in general a camp counselor is responsible for the following job tasks:
Plan, implement and lead programs, experiences and group activities for a set of campers. These activities may vary based on the focus of the camp, but could include: sports, arts & crafts, religious education, swimming, music, games, nature activities, etc.
Ensure that the camp is kept clean, organized and free of litter
Identify and respond to camper's behavior issues and ensure everyone is following camp rules
Communicate with campers' parents about campers' experiences
Assist in maintaining accurate program records including incident reports, logbook documentation and daily attendance
Gain knowledge of all emergency procedures associated with the camp program in order to ensure campers' safety
Know, enforce and follow all safety guidelines and be held responsible for campers' safety at all times
Administer basic first aid care for campers if necessary
A more senior camp counselor may become a camp director or director of activities at their camp, which would add the following responsibilities to their job description:
Develop promotional materials to attract participants to the camp and inform parents and campers about the experiences available at camp
Assign duties or work schedules to camp counselors
Train and supervise camp counselors in their daily activities
Implement program plans by ordering necessary materials, scheduling guest speakers, reserving space or playing facilities and handling other administrative details
What Is the Job Demand for Camp Counselors?
It's important to remember that the role of Camp Counselor remains a seasonal opportunity for most. Demand for this role is expected to grow some 16% in the decade between 2020 and 2030. This growth is attributed to growing concern over childhood obesity and local, state, and federal government funds available to expand camp activities to include exercise and other physical activity.*
What Are the Education Requirements to Become a Camp Counselor?
No qualifications are needed, but potential employers will look for signs that the candidate is a responsible person with a positive attitude and good organizational skills. The majority of camp counselors and organizers are college students or High School students working a summer job to gain experience or earning money before starting college. Employers may look at an individual's High School Diploma, but they will not be relevant in the majority of cases.
Niche camps such as science camps or religious camps may require extra criteria such as a background in the relevant niche subject. For example, an environmental or outdoors summer camp may require science graduates or students working towards an environmental science related degree such as sustainability. Religious camps may require that counselors belong to a certain church or are taking formal religious studies. Some certification may be required for some roles such as lifeguard skills, health & safety, or others with niche skills that may require specialist training.
Some long-term and year-round jobs are available, but typically they will spend their time raising funds, raising awareness, schools outreach, liaising with other organizations, promoting the summer camp and other types of administration. This will require, at the very least, a High School Diploma but sometimes a degree. The subject of the degree will not matter, but a business degree such as an MBA or marketing may be preferred.
Environment - Related Degrees
<!- mfunc search_box_body ->
<!- /mfunc search_box_body ->
What Kind Of Societies and Professional Organizations Do Camp Counselors Have?
Camp counseling has many choices and options in the USA, here is just a selection.
American Camp Association: One of the oldest organizations of its kind at over 100 years, it unites camp professionals from all walks of life and no matter their role in a camp
Camp Counselors USA: This international organization exists to allow Americans and non-Americans access to short-term work as Camp Counselors within the USA
The Camp Counselor: This organization designs programs of education and training to ensure that summer camps proceed safely and at the highest possible quality service
*2020 US Bureau of Labor Statistics salary figures and job growth projections for recreation workers reflect national data not school-specific information. Conditions in your area may vary. Data accessed September 2021.
<!- mfunc search_btn -> <!- /mfunc search_btn ->