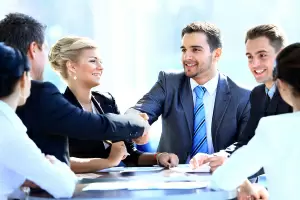 Environmental law is a broad area of law that encompasses a range of issues surrounding the environment including water and air quality, hazardous waste, species protection, agriculture, wetlands, biodiversity, waste management, green initiatives, sustainability strategies and alternative energy sources.
As sustainability becomes a global priority, lawyers who can advise clients on green standards and sustainability issues are in demand. It is predicted that climate change, global warming and other environmental legislation will increase the legal work for environmental lawyers in coming years.
What Does an Environmental Lawyer Do?
An environmental lawyer works to represent clients in legal issues such as in clean technology, water law, climate change law and the management of land subject to native title and other public land. Other areas of focus include environmental rights, international environmental law, law of the sea and international resources law. Environmental lawyers also work in the areas of climate change, sustainability and renewable energies, a growing area of enterprise globally.
Environment laws are a large and complex specialty within the practice of law. The successful environmental lawyer should be able to communicate effectively both orally and in written documents. The ability to persuade others to a specific point of view helps to win court cases, but the attorney also must be able to prepare and consolidate an abundance of details into an effective case.
The purpose of an Environmental Lawyer is to work with environmental case law and legislation to represent various environmental interests. Environmental laws regulate and define the activities of humans upon the geological and biological systems that are affected by contact. Issues such as ecology, sustainability, responsibility, and stewardship are often cause for legal actions. Environmental Lawyers can represent clients in environmental matters, advocate for development in environmental policy and law as well as write academically on environmental law.
Where Does an Environmental Lawyer Work?
Depending on where an Environmental Lawyer works, the day to day duties of an Environmental Lawyer include meeting with clients, researching environmental legal developments, drafting documents and educating the public and students about environmental law. This is an important career because it can be used to protect the environment through legal avenues.
Environmental Lawyers work within private firms, government, and academia. Environmental Lawyers work primarily in an office environment but also regularly represent clients in court and engage in teaching at universities. It is important to be a good advocate as an Environmental Lawyer spends a significant amount of time in Court. Environmental Lawyers tend to work long hours and are required to be flexible depending on the demands of certain cases. As a lot of Environmental Lawyers work within government, cities with a large number of government agencies are a hot spot for environmental lawyers.
What Is the Average Environmental Lawyer Salary?
The median salary range for an Environmental Lawyer is $113,530 per year or $54.58 per hour. Employment for Environmental Lawyers is growing at a rate that is equivalent to the average growth for all occupations. This consistent growth is largely due to the increasing importance of environmental legislation and the ongoing requirement for legal representation. As the world becomes more environmentally conscious the market for environmental lawyers grows and will continue to do so.

Environmental Scientist Salary Table
| Location | Total Employment | Annual Salary |
| --- | --- | --- |
| United States | 34,510 | $41,700 |
| Alabama | 660 | $39,800 |
| Alaska | 220 | $39,610 |
| Arizona | 700 | $44,590 |
| Arkansas | 190 | $36,680 |
| California | 3,690 | $46,110 |
| Colorado | 1,050 | $45,190 |
| Connecticut | 350 | $46,070 |
| Delaware | 190 | $34,750 |
| District of Columbia | 330 | $27,000 |
| Florida | 1,780 | $34,520 |
| Georgia | 540 | $41,050 |
| Hawaii | 220 | $40,410 |
| Idaho | 190 | $49,180 |
| Illinois | 1,170 | $42,730 |
| Indiana | 570 | $36,980 |
| Iowa | 320 | $38,820 |
| Kansas | 190 | $44,450 |
| Kentucky | 450 | $42,610 |
| Louisiana | 390 | $35,970 |
| Maine | 160 | $36,470 |
| Maryland | 530 | $51,580 |
| Massachusetts | 1,110 | $36,380 |
| Michigan | 920 | $42,260 |
| Minnesota | 440 | $42,880 |
| Mississippi | 160 | $37,870 |
| Missouri | 300 | $42,410 |
| Montana | 130 | $39,870 |
| Nebraska | 170 | $50,140 |
| Nevada | 390 | $62,630 |
| New Hampshire | 240 | $37,590 |
| New Jersey | 1,050 | $39,580 |
| New Mexico | 230 | $45,640 |
| New York | 2,470 | $43,810 |
| North Carolina | 1,170 | $38,000 |
| North Dakota | 180 | $37,320 |
| Ohio | 1,140 | $40,120 |
| Oklahoma | 480 | $34,600 |
| Oregon | 310 | $51,080 |
| Pennsylvania | 1,620 | $39,540 |
| Rhode Island | 40 | $56,620 |
| South Carolina | 790 | $63,650 |
| South Dakota | 100 | $26,900 |
| Tennessee | 910 | $45,990 |
| Texas | 2,820 | $39,540 |
| Utah | 420 | $46,050 |
| Vermont | 70 | $43,710 |
| Virginia | 610 | $43,230 |
| Washington | 1,160 | $53,420 |
| West Virginia | 380 | $36,210 |
| Wisconsin | 670 | $39,960 |
| Wyoming | 140 | $39,210 |
| Puerto Rico | 120 | $25,790 |
Table data taken from nation BLS (http://www.bls.gov/oes/current/oes194091.htm)
Environmental Lawyer Jobs & Job Description
Recent Environmental Lawyer Job Listings
Use the search box below to find all the environmental law job listings in our job board.
Environmental lawyers work within a branch of law called environmental legislation or regulatory law. Capable of understanding highly technical material such as raw data, scientific literature and precedent cases, they use the information to interpret current legal situations that affect the environment in some manner. Environmental lawyers have a set of responsibilities which vary significantly from case to case, but the list here includes typical job duties that are expected:
Analyze and interpret data obtained from literature reviews, case law, criminal, civil and regulatory research, and sample findings
Interview scientists to interpret data throughout the court process; to testify, inform, and give expert opinion
Assess damages from a particular event; suggest or assign punitive monetary values or remediative actions to various internal and external stakeholders
Use persuasion and carefully constructed logical arguments to convince jury and judge of legal culpability
Determine if there is sufficient evidence contrary to the environmental regulations in question in order to proceed with prosecution
Decide if prosecution of environmental offenders is in the public's best interest
Participate in pre-trial negotiations and discovery sessions, often representing a corporation, government or other business entity
Decide upon both parties' rights, obligations, and duties as they apply to environmental regulation
Explain and illustrate how the environmental event or trend in question might impact the earth or a specific region of earth, as well as human or animal populations
Counsel clients their organizations about their rights under current regulation as well as their obligations
Analyze and extrapolate from existing data, case laws, and precedents
Use model data to interpret information about current situations and potential resolutions
Communicate during court proceedings and with stakeholders on tightly focused environmental incidents or broad environmental trends
Act as both advisors and legal advocates in the protection of the environment and natural resources
Represent clients in criminal cases where charges have been laid as a result of environmental infractions.
Draft correspondence.
Compile evidence and interview clients, witnesses, and persons of interest.
Develop cases and present them at trial.
Senior Environmental lawyers often have additional responsibilities that include case management and collaboration. Such responsibilities often include the following:
Promote positive work group systems for a challenging work environment
Provide mentorship opportunities to junior team members
Assist criminal, civil and environmental investigators where infractions are suspected
Provide regulatory and investigating agencies with legal and policy advice
Mediate agreements between landowners and governments and between industry participants
Advocate for the public interest via lobbying and education campaigns
Use clear perspective to steer written information in a compelling manner for internal and external stakeholders and the public
Provide consultation and legal advice to external agencies, professionals, individuals or researchers
Ensure that written affidavits, testimonies, and summative reports are accurate
Plan, organize and participate in advocacy programs to engage the public
What Degree Do I Need to Apply to Environmental Law Schools?
To practice as an Environmental Lawyer you will need to obtain a law degree commonly known as a Bachelor of Laws (LLB) or a Juris Doctor (JD). The JD is a postgraduate qualification, the bachelor is an undergraduate qualification. Further qualification is also available including a Masters of Law (LLM), Masters of Environmental Law, or a Doctor of Philosophy (PhD). These further options are a good option for lawyers seeking more senior roles or a higher pay grade.
Once you have completed your law degree, you are required to gain practical experience and sit further examinations to be admitted to the bar. Once you are admitted to the bar you can represent clients and formally provide legal advice.
Read more about getting an Environmental Policy degree.

Environmental Law - Related Degrees
What Kind of Societies and Professional Organizations Do Environmental Lawyers Have?
The Environmental Law Institute (ELI) is the professional organization for environmental lawyers globally. ELI's visions is for a "healthy environment, prosperous economies, and vibrant communities founded on the rule of law". ELI fosters innovative, just, and practical law and policy solutions to enable environmental lawyers to make environmental, economic and social progress. Professionals can join the ELI network by paying an annual subscription.
The Natural Resources Defense Council (NRDC) is an environmental action group combining the grassroots power of 1.4 million members including more than 350 lawyers, scientists and other professionals. The NRDC provide opportunities for environmental lawyers to engage in legal and political issues. They also provide employment opportunities.
The American Bar Association (ABA) is the national American Association of Lawyers responsible for regulating the professional standards and ethical codes of lawyers nationally. The ABA's mission statement is to "serve equally our members, our profession and the public by defending liberty and delivering justice as the national representative of the legal profession". There is an annual fee to the ABA to practice as a lawyer.
Other Recommend Resources