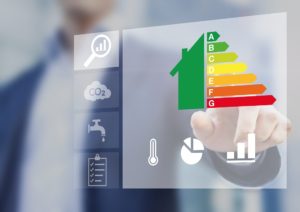 They are certified compliance officers involved in Real Estate transactions, determining the viability of a proposed development and assessing potential impact.
What Does a Registered Environmental Assessor Do?
REAs work in both environmental assessment and real estate at the same time. Essentially, they are a bridge between the two areas. Their roles are similar to those of an Environmental Compliance Officer but they deal with land transactions rather than regular assessments of workplace safety. When a real estate transaction is proposed, the REA professional will examine the land or building and carry out an environmental impact study. This is especially the case for when a new development is proposed. They will look at all elements to ascertain the full impact of proposed developments such as residential zones, shopping centers and infrastructure.
As well as their work in Real Estate, they are called upon to assess environmental clean-up sites for action. They carry out a survey along with other professionals and compile a report on a proposed course of action. They will also make recommendations or invoke civic law to ensure that the sale, transfer or development goes through the proper channels and attempts to limit the potential environmental impact. Standards are formalized across the country. That is why in order to become a Registered Environmental Assessor you require full certification in the state of operation.
Where Does a Registered Environmental Assessor Work?
Due to the requirement across the board, they work in both public and private sector. 26%, that is just over one quarter, work in management & technical consulting services alongside Environmental Planners and other professionals. It is estimated that some 90% of REAs who work in this area are self-employed sole proprietors working on a contract basis for government, private individuals and for business. Freelancing is a growing area for specialist roles in Real Estate such as REAs.
Some 18% (that's almost one fifth) work for local government. They will work primarily with public land, either that which is protected or set for development for public use (new public parks, residential, commercial or industrial development for example). Similarly, 8% work for state government fulfilling similar roles. They will work on state projects such as highways or on other public land that comes under the jurisdiction of the state.
6% work in engineering services, which will typically involve direct employment with developers and construction businesses. A small number work in labs, carrying out tests as part of a wider site assessment.
What Is the Average Registered Environmental Assessor Salary?
Classified as a type of Environmental Protection Technician, the median salary for this type of role according to 2015 data is $43,030. The lowest 10% earned $26,890 and the highest earned $71,860. The highest paying area was local government at $45,720. Engineering Services paid just over the median with an average salary of $43,930. Coming in at just under the median was Management, Scientific and Technical Consulting with a salary of around $42,190. State government paid $41,160 and the lowest paying of this sector was lab work (employing a small number) at $37,010.
Environmental Assessment Jobs & Job Description
Recent Environmental Assessment Job Listings
Use the search box below to find all the registered environmental assessor job listings in our job board.
What Is the Job Demand for Registered Environmental Assessors?
Job demand for REA's and all Environmental Protection Technicians is expected to increase around 9% in the period 2014-2024. This is slightly faster than the average of all jobs in the US at present. The reason for this growth is the growing importance and awareness of environmental issues when developing, redeveloping or simply selling on real estate. There are wider impacts as part of a development and both Federal and international laws are in place to define acceptable standards. The bulk of this uptake is expected to be in freelancing / self-employment as businesses seek to employ short-term contractors with low running costs for assessments rather than larger firms with potentially higher costs.
What Are the Education Requirements to Become a Registered Environmental Assessor?
High School students should focus on the core sciences such as math, chemistry and biology in building a solid foundation for their degrees. Colleges will look closely at these relevant subjects. High performance in English communication and language skills will also be important for report writing. A degree is necessary for this type of role.
At degree level, students should choose any number of relevant roles. An environmental science degree or online environmental science degree is a relevant choice, as is a related engineering degree such as environmental engineering where available (although these may not be available until MA/MS level). Public health may also be a good choice where possible. Hard sciences such as chemistry and biology should be complemented with environment and public health minors and electives.
A Masters is essential due to the project work, communication and involved research. Postgraduate course of study should follow a similar pattern and subjects as the undergraduate degree, typically in environmental engineering or public health (MPH). Some students will find and advantage in studying GIS. Increasingly, geographic data is important for public works development to assess environmental impact.
In order to practice as a REA, students will then need full accreditation. This will require further on the job training and study. The individual states classify and assess candidates for this area so seek accreditation in your state of residence.
Environmental Assessment - Related Degrees
What Kind Of Societies and Professional Organizations Do Registered Environmental Assessors Have?
Environmental Protection Agency: Although not directly responsible for REAs, they are the Federal government's major environmental body, setting standards and Federal requirements for protection of our landscape and environments
International Association of Impact Assessment: As development on civic projects is often international effort on the 21st century, there is a requirement for international standards, co-operation and collaboration for environmental impact assessment. This body brings together professionals in this area